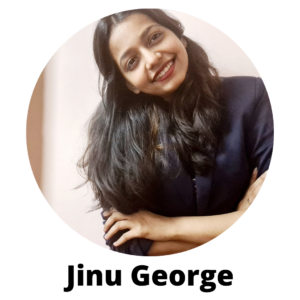 Position: Vice President Academic Affairs
Program: Master of Management
Outline your relevant experience for this position
I was a part of a team that represented my trade for the university arts fest – this was a cultural fest among various branches of our university. My roles and responsibilities included ensuring student participation, registration, being on time, and winning the championship. In my six years of corporate experience, I was part of a team that educated and promoted diversity and inclusion within the workplace. I was also a flag-bearer for learning on the job and letting my teammates know of learning opportunities.

What specific initiatives and projects would you undertake related to this role?
I would love to take a survey with students to know what they expect to learn that's relevant to their respective courses that might not be included in their curriculum and take their responses up with the university to try and include workshops that could help bridge the gap.


How do you plan on facilitating positive work relationships within the GSS Board, members at large and UWindsor administration?
I believe in fostering a positive space where everybody feels welcome and encouraged to voice their concerns and opinions. I intend to achieve this by being transparent and by broadcasting relevant information to members, students, and administration so that they are aware of what's happening within GSS. I believe the first step would be to let people know whom they can connect with for what issues. I will take measure to put up information about myself and other representatives so that students can easily reach out to us in case of any issues and we can redirect them to the relevant people and authorities. Being the first line of communication for students and administration, I believe in meaningfully representing both parties by ensuring timely communication, addressing concerns, and amicably solving disagreements to land a solution that works well for all.


Describe the importance of the GSS in your own words
I firmly believe that GSS is the heart and soul of our university – connecting all our students irrespective of who they are or where they are from. At UWindsor, we are part of this family. GSS is a platform and an opportunity where we can meet up and get to know each other, have cultural events bringing together students from various countries, and support each other because, in the end, that's what families do.