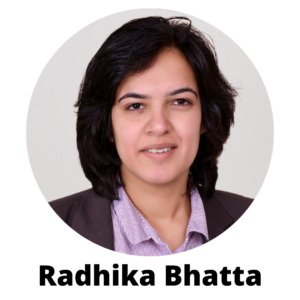 Position: Vice President University Affairs
Program: Master Master of Mnagement-Logistics
Links to Social Media: LinkedIn| Facebook| Instagram | Twitter
Know the Candidate
Please outline your relevant experience for this position:
I worked as a lecturer of biotechnology after my under-graduation degree for two years. Where I worked as a liaison between the students and the college administration. Alongside teaching I was passionately involved in developing co-curricular activities for my students. As I have always believed that both professionally and personal growth of an individual is very important to live a good life. During my under-graduation, I have worked as a member for International Red Cross, Rotary International where I have organized fundraising events and awareness camps for the local community. Under this capacity, I have interacted with the local administration and have helped create policy changes. I have worked as a volunteer for the District Shimla Police helping them in implementing their projects for the welfare of the community.
What specific initiatives and projects would you undertake related to this role
1. Prioritizing Mental Health- I pledge to do everything I can in my capacity as a VP to make the university experience less stressful for very student. Students have not been able to fully use the university resources to their benefit since semesters went online. I would start with designing a mandatory mental health training for all students. Followed by creating a student operated helpline that could help distressed students in the hour of need.
2. Equality- Bullying, harassment, abuse of any kind or discrimination based on race, color, gender, nationality, or unfair treatment will not be tolerated, and the students can come to me with any problem or if they feel discriminated against.
3. Transparency and Accountability- I would ensure that my working shall remain transparent and high degree of accountability is maintained. I am accountable towards all graduate students as I am to GSS. For ensuring that, I would keep weekly meetings with all graduate students who are a member of GSS.
4. Inclusivity- I would ensure to remain inclusive towards all graduate students irrespective of the department they are from.
5. Increasing Accessibility- As every student's opinion matters in policy formation and decision-making process. I will listen to any student grievance and would represent every student equally in-front of the university administration and in various committees.
6. Bi-Weekly Social Events and Weekend Events- Understanding that every graduate student remains busy with not only university work but also part-time, I intend to organize bi-weekly and weekend social events to maintain their flexibility according to student's availability and varied interests.

How do you plan on facilitating positive work relationships within the GSS board and membership?
 There is a very powerful impact advocacy can have on student life. I realize that it is important for students to connect to this advocacy. I would utilize an approach to advocacy that is both professional relationship-building with UWindsor administration, GSS Board and community-driven implementing student friendly initiatives.
Describe the importance of the GSS in your own words


GSS is a liaising body between the university administration and the student. It is an organization of students representing students not only to the university administration but also to the provincial government and federal government at large.