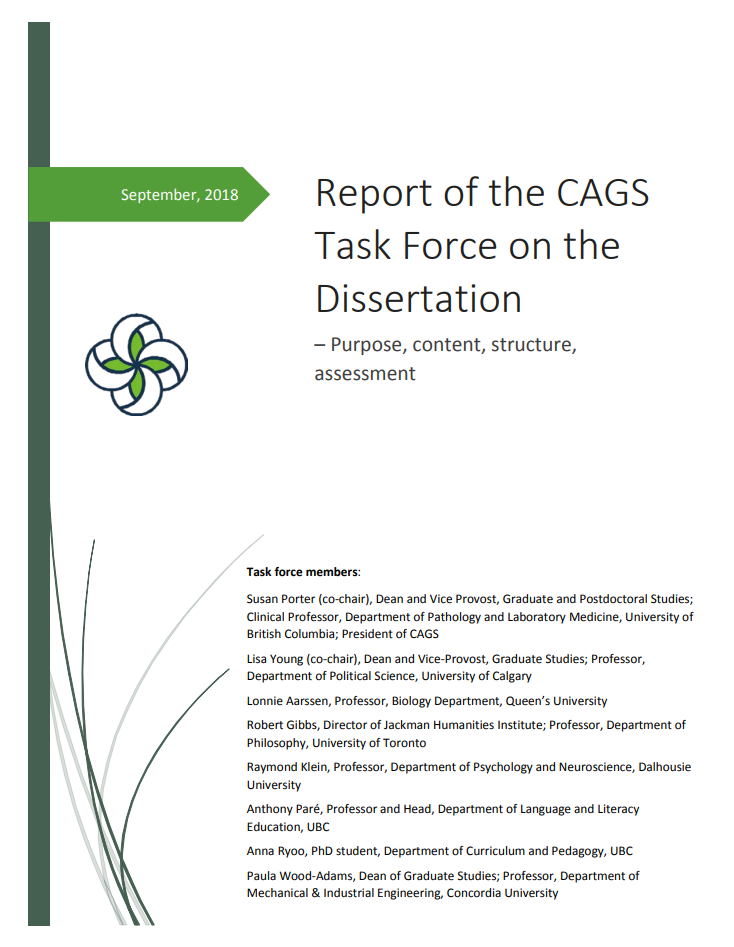 https://cags.ca/wp-content/uploads/2018/09/Dissertation-task-force-report-FINAL-Sept-EN.pdf.
Synopsis of the Report:
The purpose, meaning, and scope of the PhD are evolving in response to profound changes in both the academy and society. As the primary national organization on graduate education, CAGS aims to coordinate efforts to build on Canada's position at the forefront of thinking on the future of the PhD.
To achieve these goals, the CAGS Taskforce on the Dissertation has been actively involved in researching and developing new resources, guidelines, examples, and reports for institutions seeking to provide world-class training and education for their graduate students.
This latest report offers an overview of the changes occurring in the dissertation, and summarizes the consultations held with the Canadian graduate education community over the past two years. It concludes with a call to action for universities.