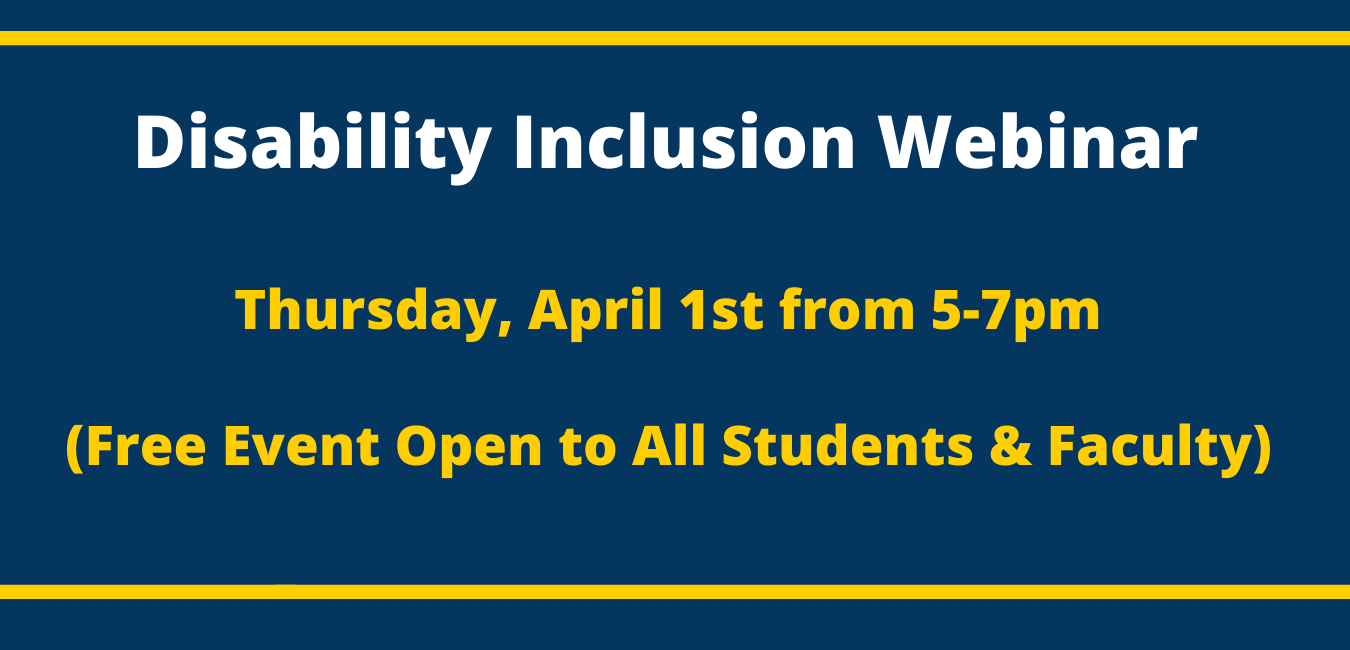 Written by: Celeste Simpson & Melissa Hunter
Social Work & Disability Studies/Psychology & Disability Studies
Disability Studies Student Association's Co-Presidents
The Disability Studies Student Association (DSSA) is holding our first Disability Inclusion Webinar.  This online event will be open to students in all majors, as well as any faculty interested.  We decided to open this event up to all students because no matter what career path they choose to take, they will work with a person with a disability at one point or another.  On top of this, we also want to educate students on several aspects of disability that they may not have known or ever been taught.  Being in Disability Studies, we have the luxury of being able to take courses on disability, but students in other majors typically don't have this option.  So, this event is a great way to introduce the topic of disability to them and start them on their journey in educating themselves on this important topic.  We will be touching on several topics relating to disability that will help you to respectfully and effectively work with people with disabilities in your future career or just in your everyday life. We are lucky enough to have some guest speakers, and then the rest of the content will be presented by DSSA members.
The presentations will go for an hour to an hour and a half, and the last bit of time will be left for questions.  We understand it is a busy time for everyone, so even if you have to leave early, we would still love to have you!
We are very excited for this event, and even more excited that we get to share this with other students outside of Disability Studies!  We hope you all learn some new things that you will take with you into your personal lives and your careers.
Save the date everyone, we'll see you April 1st
Pre-registration is now open.  Click the link to the Microsoft form below and fill out the required information.  Pre-registration closes Monday March 29th at noon.  Once the pre-registration closes, students will receive an email with the Zoom link and the agenda.
https://forms.office.com/Pages/ResponsePage.aspx?id=szP5EmE9GUuaTWiQId6MydnAfDsa8MdKlj4xe-h_gGBURUtDTEowMTBISExCT1VYMUJHWklYVUFIMC4u