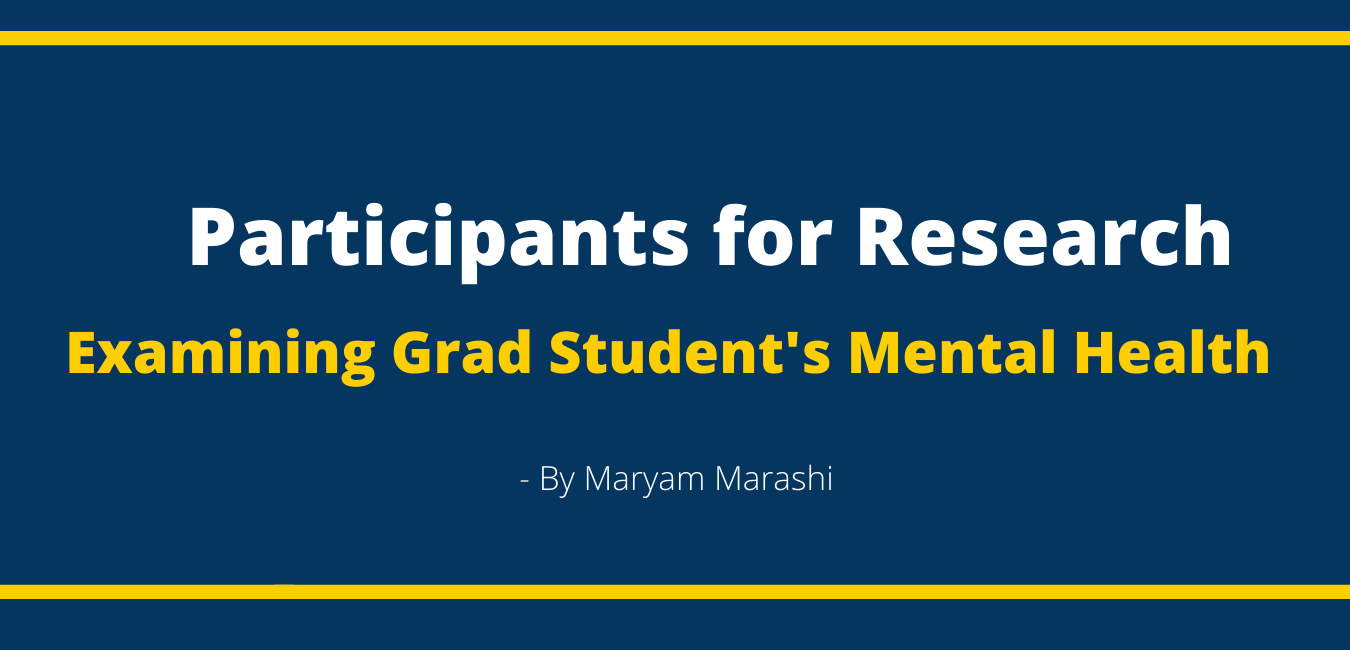 Written by: Maryam Marashi
MSc. Student, Kinesiology
Honours BSc. Biology & Neuroscience
McMaster University


http://www.neurofitlab.ca/
Maryam Marashi, a graduate student in the Department of Kinesiology at McMaster, is conducting a study about the impact of COVID-19 research disruption on graduate students and postdoctoral fellows conducting laboratory-based research on human participants.
The study is exploring the impact of the COVID-19 pandemic on the stress and mental health of graduate students whose research efforts have been impacted by physical distancing mandates. Specifically, the researchers would like to know whether physical exercise plays a role in protecting against the negative effects of psychological stress associated with the pandemic as well as mental health markers such as anxiety and depression. To do so, they will be measuring physical fitness and heart rate data through remote means to explore the relationship between physical adaptations to exercise and stress-induced mental health outcomes.
To participate in the study, they are asking students and fellows to complete a 6-minute walking test on their own time, record their heart rate variability (HRV) using a smartphone app once per day for 7 days, and complete one anonymous online survey. Students will be compensated for the HRV smartphone app and for their time to complete the study protocol. Further details about the study procedure, risks, and compensation can be found in the attached letter of information.
 Participants will also be asked to confirm that they are 18 years of age or older, and are currently enrolled in full-time studies in a thesis-based program or are postdoctoral fellow studying human participants and that their research efforts have been impacted by the COVID-19 pandemic
 If you are interested in completing the study, you may contact Maryam (student PI) directly at trainyourbrain.covid19@gmail.com
This study has been reviewed by the McMaster Research Ethics Board (MREB) (#5100). Should you have any questions or concerns about your rights as a participant or how the study is being run, feel free to contact MREB directly at ethicsoffice@mcmaster.ca.
 If you have any further question about the research study, you may contact the Faculty Supervisor, Jennifer Heisz at heiszjj@mcmaster.ca