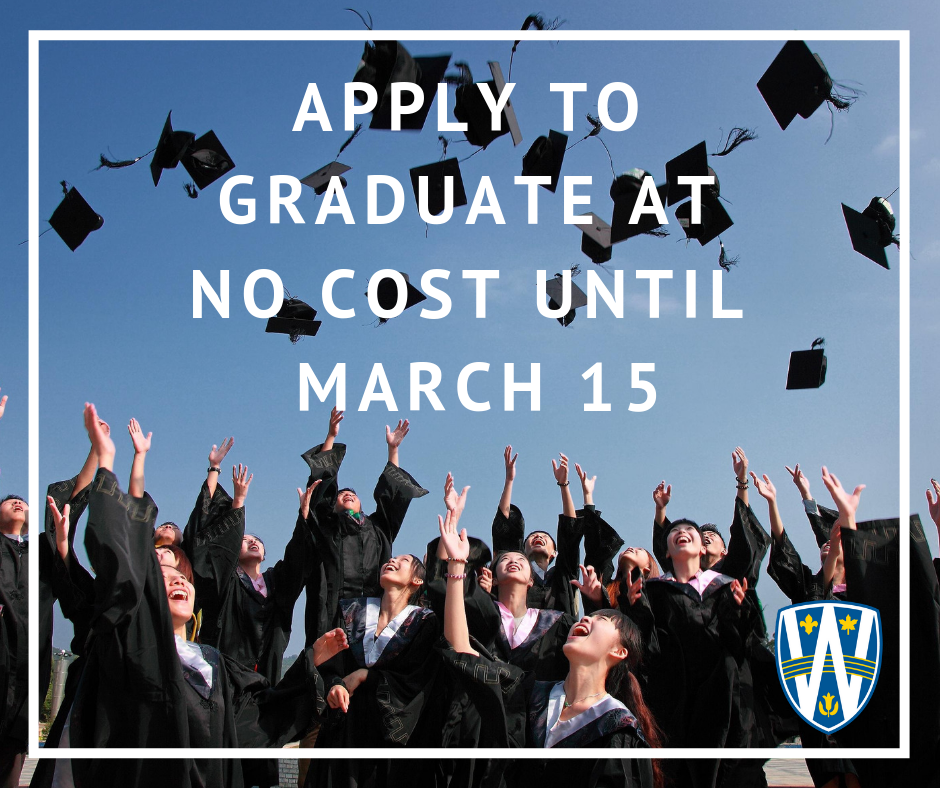 https://ask.uwindsor.ca/app/answers/detail/a_id/140/kw/apply%20to%20graduate Apply to graduate in UWinsite Student by March 15 at no cost. Check out this article to learn how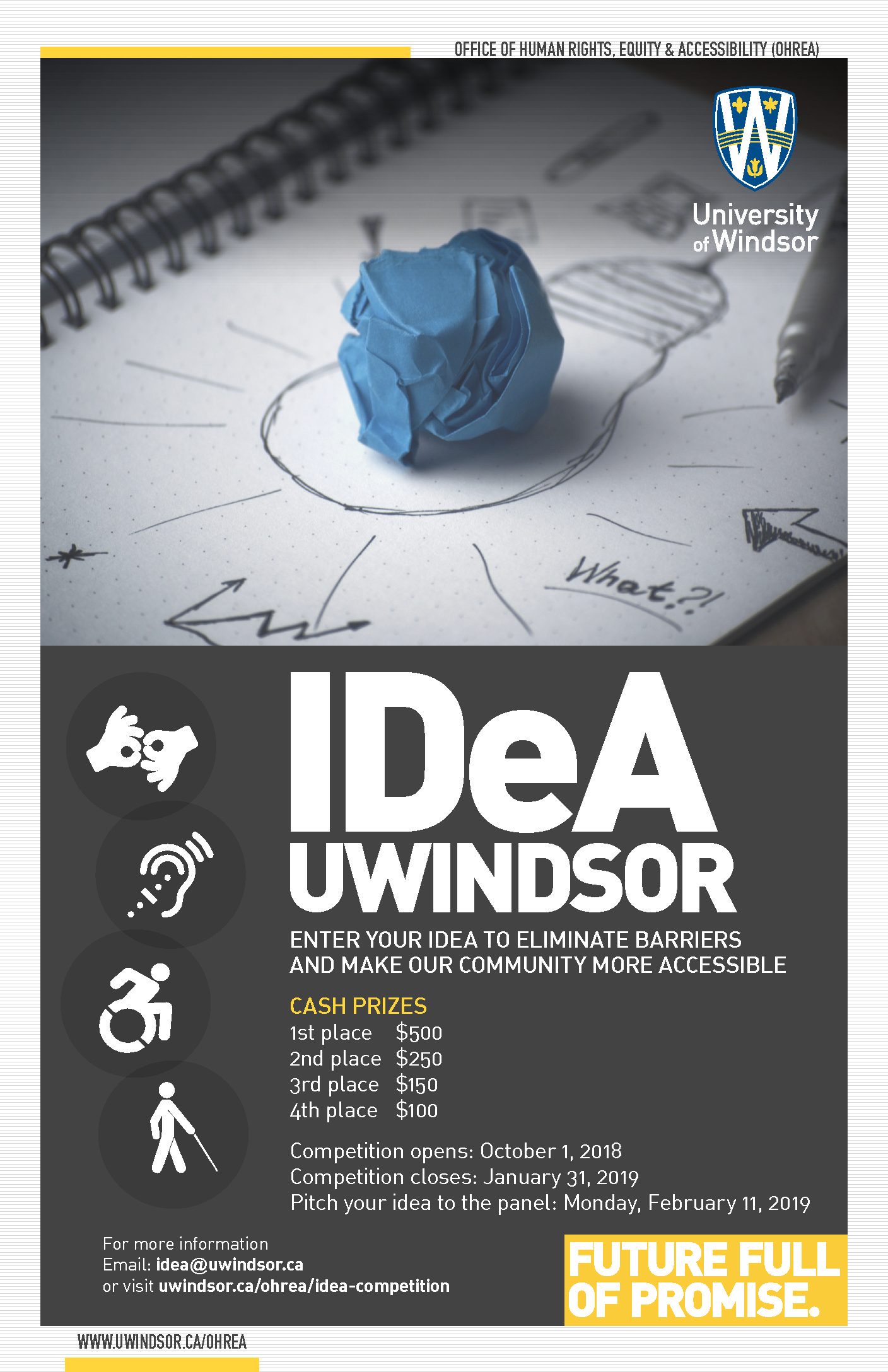 The Innovative Designs for Accessibility (IDeA) Competition dead line has been extended. Midnight of February 4th! You can also visit https://www.uwindsor.ca/ohrea/idea-competition if you would like more information about this competition.

Save the date: The competition will take place on Monday, March 25, 2019 beginning at 1:30 p.m. in Vanier Hall – Winclare   The winner will go on to represent the University of Windsor at the provincial final to be held at McMaster University on Wednesday, April 17, 2019. Further details to be announced.