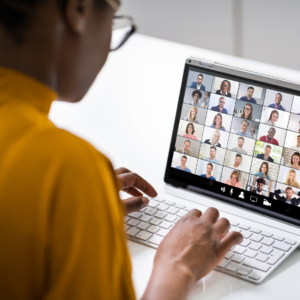 Written by: CAGS |ACES
A memo from Research Money (R$) to be distributed among graduate students at your institution:
Call for Graduate Student Volunteers: 
20th Annual Research Money (R$) Conference
The 20th annual Research Money virtual conference, Co-Creating Economic Recovery: New Models and Best Practices is happening June 1st-4th, 2021. We're looking for digitally-savvy volunteers to help in one or more of the following areas:

Monitor the chat during keynotes and panels and moderate the Q&A

Moderate channels and prompt conversations with questions

Moderate the technical support channel

Manage games – scavenger hunt, quiz challenge

Create questions

Posting on social media – pre-conference and during conference

Listen to panels and record memorable quotes

Use conference hashtags

Send out chat messages to virtual buddy participants
Research Money conferences and events bring together diverse players from industry, academia, government, finance and the broader innovation sector to discuss important issues affecting the growth of Canada's innovation ecosystem.
Volunteers will get free conference registration, which gives them access to all sessions as well as videos of the sessions post-conference; recognition at the conference and in the event-app; and a one-year complimentary subscription to the Research Money newsletter. In addition, you will enjoy unique networking opportunities with conference participants, speakers and partners via the event-app.
For more information, please visit the R$ conference website. Interested graduate students should reply to Julia Graham, Events Consultant.