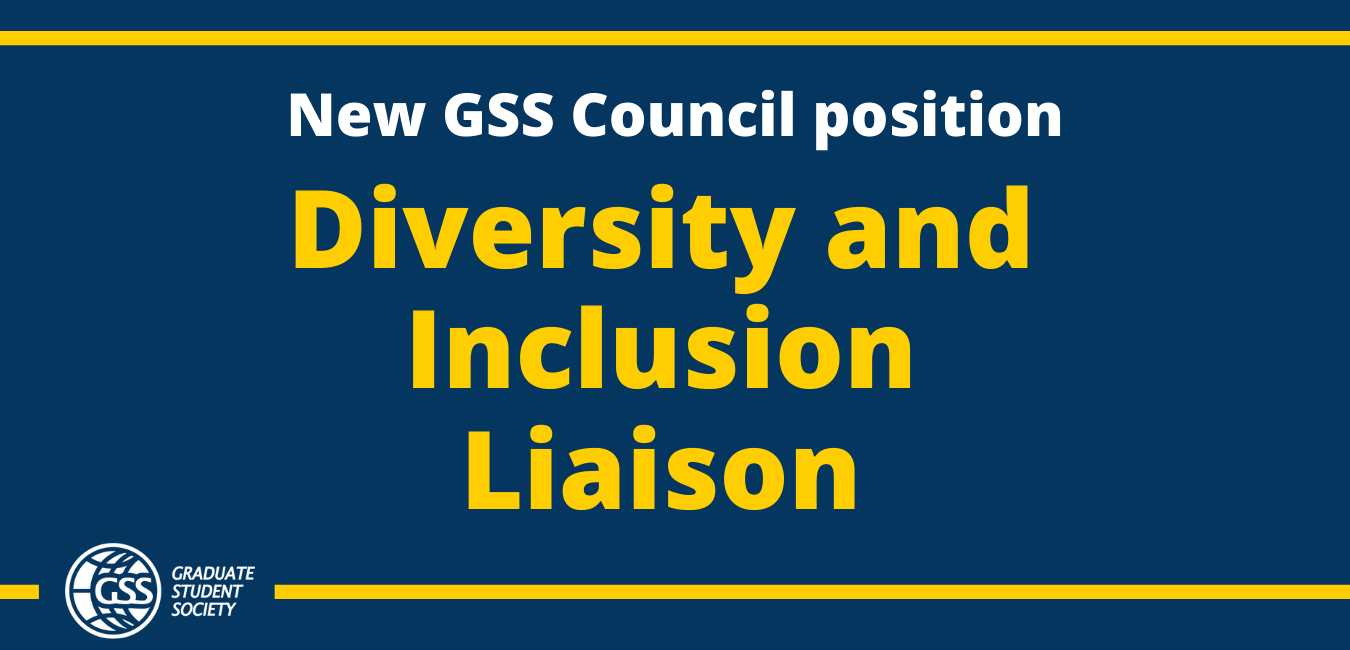 The GSS has taken a stance that we fully condemn racism on campus, in our city and within our academic community. The University of  Windsor has created the Anti-Black Racism Task Force to directly advise the President of the University. 
Responsibilities
This position's primary role will be to serve as the GSS representative on the Task Force for the duration of the mandate as outlined in their governing documents.

The term length for the GSS representative will be 1 year starting in September and ending in August as per the GSS By-Laws.

Due to the creation of this new position, the GSS is holding a By-Election. The GSS Diversity and Inclusion Liaison term for the 2021 winter and summer will conclude at the end of August. 

Attend all related meetings for the Anti-Black Racism Task Force. 

Provide a report to Council for each Anti-Black Racism Task Force meeting.

Represent the GSS on the Graduate Studies Council. 

Attend all related meetings.

Provide a report to the Council for each meeting attended.

Connect and develop new relationships with other related committees and groups on campus as a way to foster stronger connections with the GSS.  
Eligibility 
In order to be eligible for this position: 
The student must be a full paid member of the GSS as per the GSS Constitution Bylaw 1 – Membership*

Student should self-identify as a member of the Black Diaspora community.

Must be able to attend all related meetings for the term of the position. 

This position will be offered within the Council General Election cycle in the 2021 Fall semester. 

Perform other duties as may be assigned by the GSS Council and/or GSS President.
*Member:
The member(s) of the GSS shall be limited to all individuals registered in a full-time or part-time graduate program in the Faculty of Graduate Studies at the University of Windsor who have paid membership fees to the GSS, assessed and payable on a per term basis.