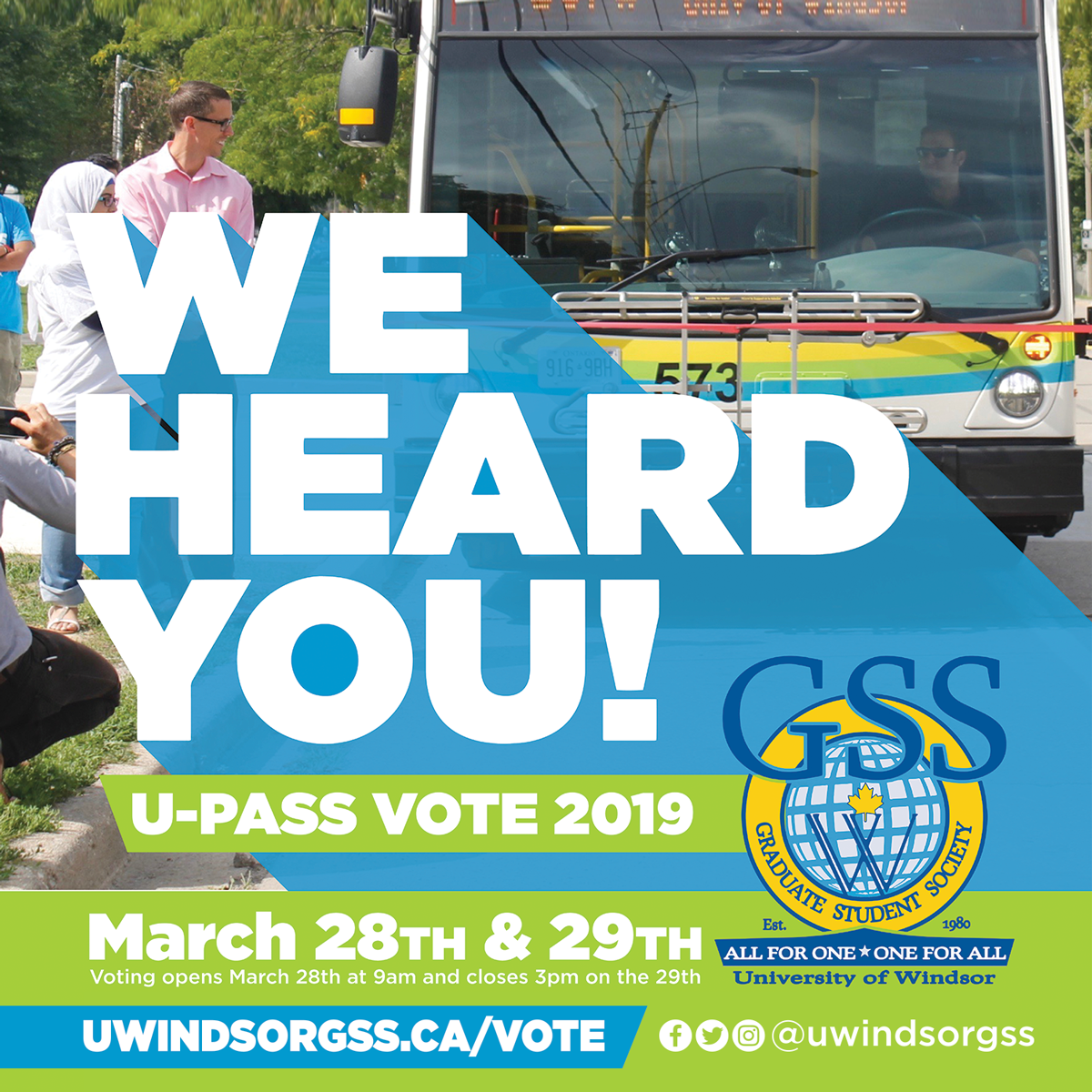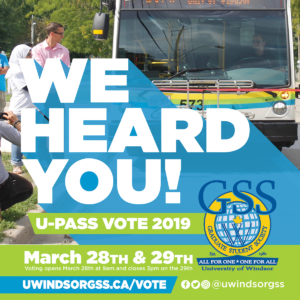 Notice to all Grad Students. The GSS is hosting a vote on March 28th and 29th. Voting link is www.uwindsorgss.ca/vote
This vote will be held to determine if students want to keep the UPass Bus Pass service or not for all Grad Students.
If you want your voice heard about this service offered by the GSS then please go and vote!