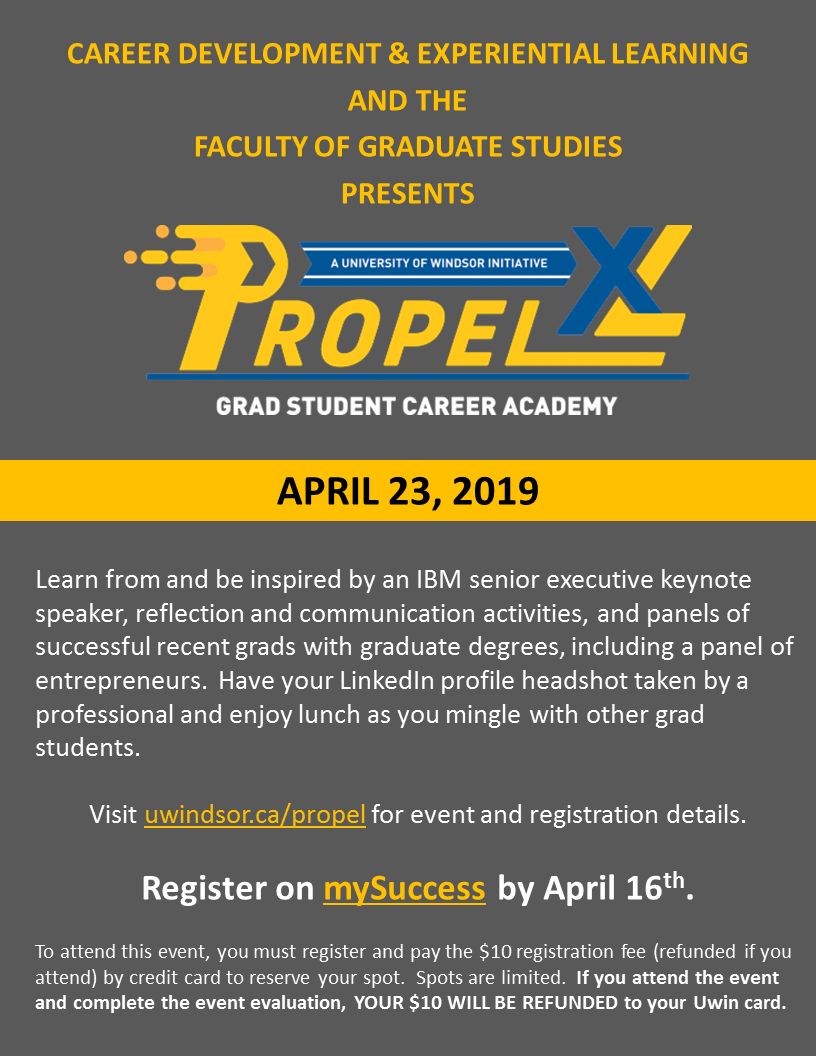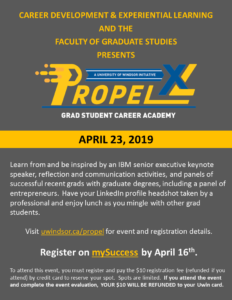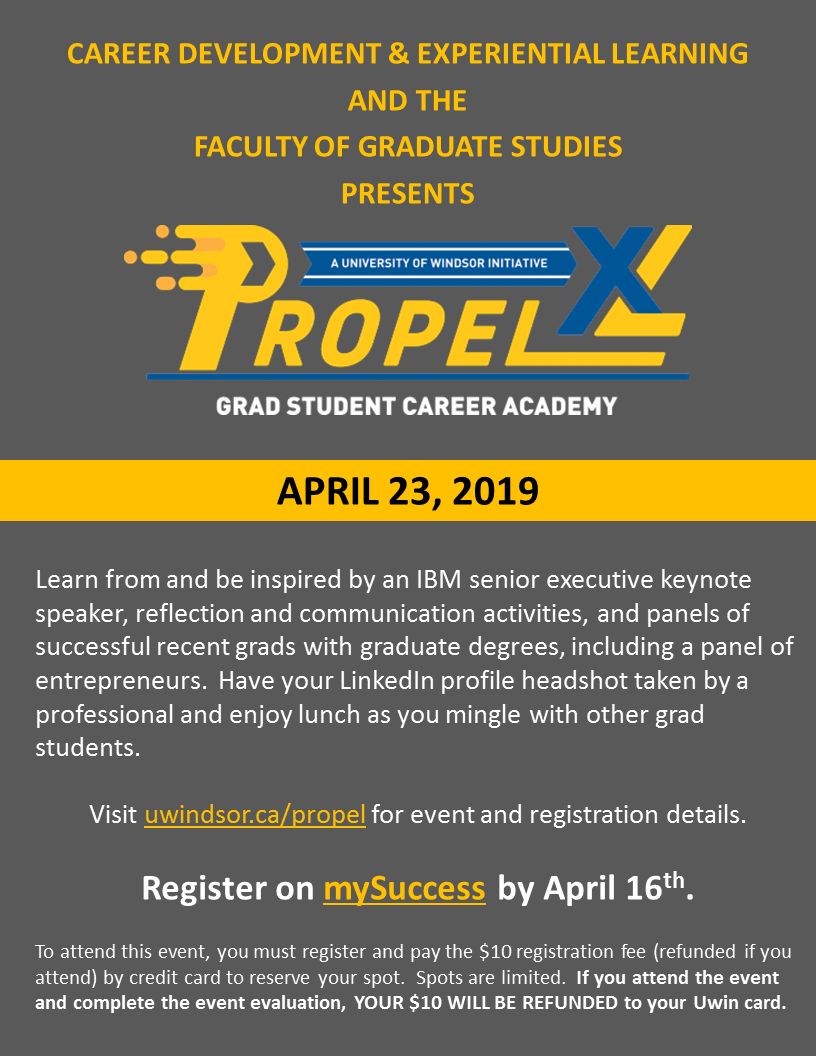 Apr 23, 2019
Alumni Auditorium
Registration Deadline: 
Apr 16, 2019 
Propel XL is a grad student career academy, professional development event offered exclusively for graduate students to learn skills and knowledge that will help in career and academic success.
Learn from and be inspired by a highly successful keynote speaker, reflection and communication activities, and panels of successful recent grads with graduate degrees!
To attend this event, you must register and pay the $10 registration fee by credit card.  If you attend the event and complete the event evaluation, YOUR $10 WILL BE REFUNDED to your Uwin card.  
Registration deadline is April 16th. Any cancellations done by April 16th will be fully refunded to your credit card.  Refunds for cancellations made on April 12-16 will not be processed until the week of May 6th.  There will be no credit card refunds for anyone that registers after the deadline and doesn't show.  To cancel, you must email propel@uwindsor.ca.
Visit
www.uwindsor.ca/propel 
for event and registration details.
If you have any questions, please email propel@uwindsor.ca.
How to pay – during the event registration process you will be asked to submit your payment information. If you have any difficulties with this online service please call Gina Alb from 8am-4pm at 519-253-3000 ext.3555 or email her with your questions or screenshots at experience@uwindsor.ca. Have your credit card information ready. Once you begin this online process to pay, you must complete it in full. You cannot start and go back later to finish or you will be charged twice.
Please note: Once you begin your registration process to pay the fee, you must complete it in full. You cannot start and go back later to finish the registration and / or payment. If you do, you will be charged the $10 fee twice.